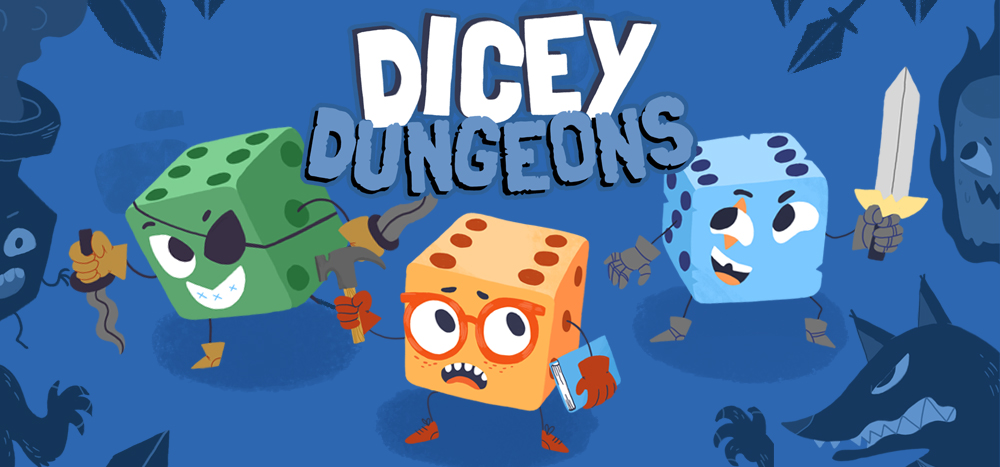 Dicey Dungeons
Dicey Dungeons v0.10.1 (Bugfix update)
---
Hello! Dicey Dungeons has had a minor update! The current version is now v0.10.1. This is mostly just a bugfix update, but it does rebalance a few things.
Here's a full change list:

Simplified Chinese Localisation of v0.10! This version has improved a lot over v0.9, (but there are still a few untranslated strings in the game).
Added a diagnostics key - Press ZERO at any time to make your web console trace out useful internal game data. If you encounter any softlock bugs, please send this info my way!
Fixed the bug where you could still use errored robot equipment (it didn't disappear, it just became invisible!)
The robot's default weapon has changed to a MAX 5 instead of a MAX 4. This should make early Robot levels much easier!
Fixed the bug where breaking silence as Thief didn't unlock your limit break.
Fixed the Guild of Power bug where it gave the robot a burning dice.
Fixed bug where weakened upgraded equipment would be displayed at (0,0) on the screen.
"Ultima Weapon" has been reduced in size, to make it a bit more tempting.
"Increment" now has three reuses, and when upgraded can increment charge by any number instead of 1.
"Heat Sink+" reduces the robot charge by 7 instead of 6.
Fixed "Freeze all" and "Burn all" spells when applied to Robot
Made "Fists" reusable x2 instead of infinitely reusable.
Builder demoted to level 1, Stereohead promoted to level 2.
Fixed bugs with Overwhelm and Forcefield displayed the wrong numbers.
Fixed the bug where Warrior's Fury limit break applied to the Combat Roll skill.
Fixed Gold and Silver Cauldron to deal damage instead of freezing dice.
Fixed Grappling Hook.
Thanks for playing <3 Properly big update coming Friday week!

[edit] Have made a tiny v0.10.2 update which fixes a few more missing chinese strings, and gives more diagnostic info when you press zero.

Files
Dicey Dungeons v0.10.1 alpha
Play in browser
Jul 11, 2018