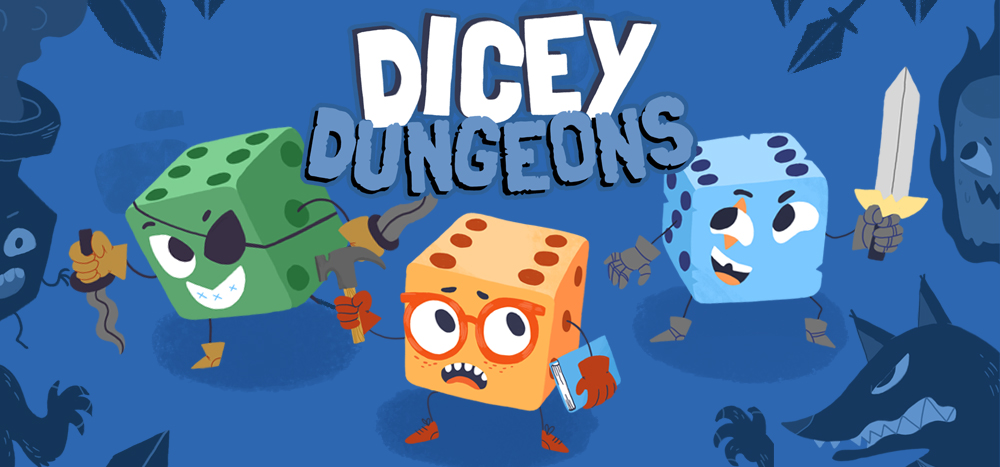 Dicey Dungeons
Dicey Dungeons Version 1.1
---
Hi everyone!
Wow, what a week! We're all still a bit stunned over here on the Dicey team. I don't even know what to say! Thank you so much to everyone who picked the game over the last couple of days! It's been a really overwhelming week <3
So, I have an new update live today, version 1.1. I'll post the full change log below, but here at the highlights.
- We've added a scorecard screen that appears when you complete an episode, which shows your overall progress with the game. This is in response to some feedback we've gotten from new players who worried that the game was only six levels long! In fact, the game is much, much longer and more difficult than it first appears! The episodes that the game talks about are not just random extra game modes - they are the heart and soul of what Dicey Dungeons is all about. In fact, the first episodes are really just intended as easy introductions to the different character mechanics. I think the game was doing a bad job at communicating this, and I hope this change helps to get that across that a little better. <3
- We've added beta versions of our French and Italian translations!
- We've made the mod menu more visible. Press Escape on the title screen to access it! We'll be improving Modding support with each update from now on - the modding API is still in alpha, and isn't documented yet, but it's already possible to do a lot of cool things with it, like add new equipment, enemies and episodes.
- We added a confirmation button for when you attempt to flee from battle.
The full changelog here (warning, contains some spoilers):
- Added beta French translation.
- Added beta Italian translation.
- Added a new episode completion scorecard to show your overall progress in the game after each episode.
- Fixed some localisation bugs (cases where strings were not being picked up and translated correctly).
- Added Mods loader to the settings menu on the title screen.
- Added a confirmation button for when you attempt to flee from battle.
- Fixed a bug where your current run could be deleted when the game updates.
- Fixed a glitch with reusable upgrades.
- Fixed some cut-off text on Witch's spellbook.
- Added Escape menu instructions to title screen.
- Fixed Concentration+.
- Fixed Lament-.
- Fixed Nunchucks-.
- Bonus Round challenges are now correctly rewarded on Hard mode instead of normal mode.
- Bonus round: Bug fixes to Slime, Handyman, Skeleton, Cornelius and Paper Knight rules.
- Bonus round: Warlock is less common.
- Bonus round: Slime is more common.

Things we're currently working on, and hope to have ready in next week's patch, or soon after:
- More translations! The alpha of Dicey Dungeons was available in more than 10 languages, and our translators are working hard to update those translations and have them ready for the final version of the game soon. The full list of planned translations over the new few weeks is: Irish, Japanese, Spanish, Portuguese, Brazilian Portuguese, Polish, Russian, and Traditional Chinese. (Already in the game: Simplified Chinese, Korean, German, French and Italian!)
- Improved game performance, particularly when playing in Chinese or Korean.
- More and more bug fixes!
Thanks for playing, everyone!
Files
Dicey Dungeons (Windows)
386 MB
Dicey Dungeons (Mac OSX)
387 MB
Dicey Dungeons (Linux)
390 MB
Dicey Dungeons (Windows, 32 bit for compatibility)
384 MB
Dicey Dungeons (Linux, 32 bit for compatibility)
392 MB