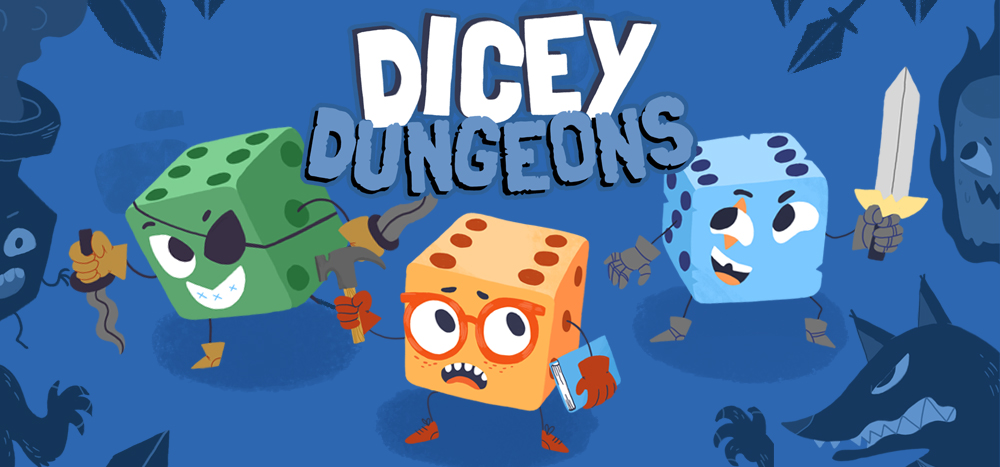 Dicey Dungeons
Dicey Dungeons is out now!
---
Hey everyone! We're really excited to announce that Dicey Dungeons is now LIVE!

Roll your way through the Dungeons! Battle cactuses and banshees and dragons and loud birds!

If you played the alpha of the game - thanks so much for your early support, and we really hope you have a good time with the finished thing. If you're new to Dicey Dungeons and want to find out more, the trailer should give you some idea of what you're in for: exploration, enemies, jokes, discoveries, amazing music, adorable art, strategising, and a whole load of dice.

We'll be updating the game over the next few weeks - adding support for more languages, that kind of thing. And we'll keep you up to date on all the details of those updates as we go. But for now: have fun, and good luck!

(Update: If you're having trouble finding your steam key, check out this post! https://terrycavanagh.itch.io/dicey-dungeons/devlog/95121/how-do-i-get-my-steam-...)

Files
Dicey Dungeons (Windows)
401 MB
Dicey Dungeons (Mac OSX)
402 MB
Dicey Dungeons (Linux)
404 MB
Dicey Dungeons (Windows, 32 bit for compatibility)
398 MB
Dicey Dungeons (Linux, 32 bit for compatibility)
406 MB